Peloton, Bluetooth Audio, and HeartCast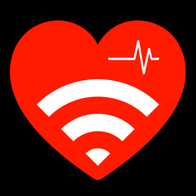 Recently, when connecting to HeartCast, Peloton has been sending incorrect Bluetooth Audio pairing requests.
For example, on pressing "connect" for HeartCast, the Peloton will send a pairing request for "Sonos Bluetooth Speaker", even though the Sonos Speaker is already connected. We've discovered that we can avoid this by connecting to HeartCast first and then turning on the Sonos Bluetooth Speaker. We've confirmed with a few Airpods users that they are experiencing the same issue and have a smoother connection process if they connect Peloton to HeartCast first.
The good news is that Peloton seems to be more consistently connecting to HeartCast automatically on start-up.
Please click for more information in our FAQ
Enjoying these posts? Subscribe for more